Up To 30 Nights Free Stay Per Year
Top Reasons To Invest In Hotel Citadines Berwa Beach Bali
Award-winning 4-Star serviced apartments managed by The Ascott Limited under Citadines branding.
Up coming beach area Canggu/Bali | Proximity to beach: 1 minute walk
World's largest serviced apartment operator – The Ascott Ltd (a member of Capitaland)
Ascott manages over 100,000 units globally.
Multi-award winning project: Best Hotel Architecture, Best Condo Development (Bali)
Fully furnished and hassle-free investment.
Tenure : Leasehold (100 years)
Hotel is Operational Right Now - TOP/Completion : Q1 2021
No ABSD or additional buying cost, No FOREX Concerns
In house loan up to 50% at low interest rate
Fully Furnished Apartment From S$2xxK
Low Cash Downpayment From S$60K to Own A Unit
THE BEAUTY OF Hotel Citadines Berwa Beach Bali
Citadines Berwa Beach Bali Latest Updates
Be the first to secure your choice unit, direct developer price, priority unit choice and selection.
Citadines berawa beach bali Price List
| | | |
| --- | --- | --- |
| Type | Size (sqft) | Price |
| Studio | 333 | S$2xxK |
| 1 Bedroom | 570 | S$4xxK |
| 2 Bedroom | 905 | $5xxK |
| Presidential Suite | 2411 | S$8xxK |
WELCOME TO Citadines Berawa Beach Bali
Citadines Berawa Beach Bali is multi-award winning serviced residence and hotel located in the prime up-and-coming tourist hub in Bali known as Canggu. It is perfectly located – a minute's walk to the beautiful Berawa Beach; in the middle of a plethora of food, beverage and shopping options; and in the heart of the culture-rich hipster scene of Bali. Nature, culture, nourishment and entertainment. All of these are offered perfectly at Citadines Berawa Beach Bali.
The property holds 226 rooms, comprising Studio Suites, One-Bedroom Apartments, Two-Bedroom Apartments and an iconic Presidential Villa.
It is professionally managed by Ascott under the Citadines brand. Ascott, a member of CapitaLand Group, is the leading internation lodging owner-operators.
Citadines is a world-renowned brand with numerous properties across the Americas, Asia Pacific, Europe, the Middle East and Africa.
Citadines Berawa Beach Bali is designed as an eclectic inspiration of contemporary and Balinese styles. The advantageous shape of this property has been expertly utilised to maximise the enjoyment of Bali's breath-taking sunsets.
This is not an ordinary hotel. We intentionally moved away from the typical hotel style narrow corridor flanked by rooms on both sides. Instead, we have created a breathable sense of space with air-wells, generous greenery and unique social interactive spaces.
All Suites and Apartments come with balconies for relaxing and enjoying the view.
Our unique rooftop boasts a sky pool & sky bar which are perfect for savouring the beautiful Balinese sunsets and lovely sea breezes. The rooftop also provides ample space for a romantic sky garden for guests to enjoy the view and greenery.
In the property, there are well-placed open areas which are fashioned to be social spaces for guests to interact and engage in social activities, such as co-working, yoga, cooking classes, etc.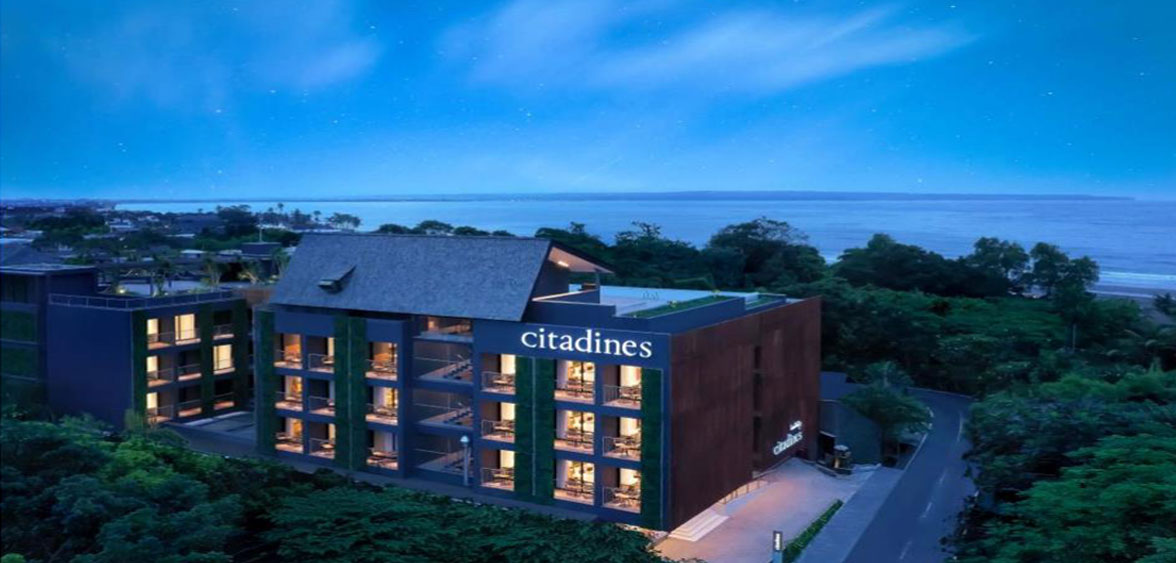 Citadines Berwa Beach Bali Developer

Founded in 2012, Genesis Indojaya is a multiple award-winning property development firm headquartered in Indonesia with established presences in Jakarta and Bali. Our firm currently boasts various projects within our portfolio, comprising over 200 residential homes and over 220 hospitality units, with several exciting more in the pipeline.
Our team consists of founders, management and professionals across Singapore, Chile, Spain, Switzerland, Germany, China, Hong Kong and Indonesia, creating a flavourful fusion of international styles that has also culminated in our most exciting project to date - Citadines Berawa Beach Bali.
Throughout the journey, Genesis Indojaya has been well-recognised with numerous prestigious accolades. At the recent Indonesia Property Awards 2018 and Asia Property Awards 2018, we are proud to be the recipients of the following awards:
SELECTED AWARDS
Indonesia Property Awards 2018
- Best Boutique Developer - Highly Commended
- Best Hotel Architecture - Winner
- Best Condo Development (Bali) - Winner
- Special Recognition in Corporate Social Responsibility - Winner
Asia Property Awards 2018
- Best Hotel Architectural Design (Indonesia) - Winner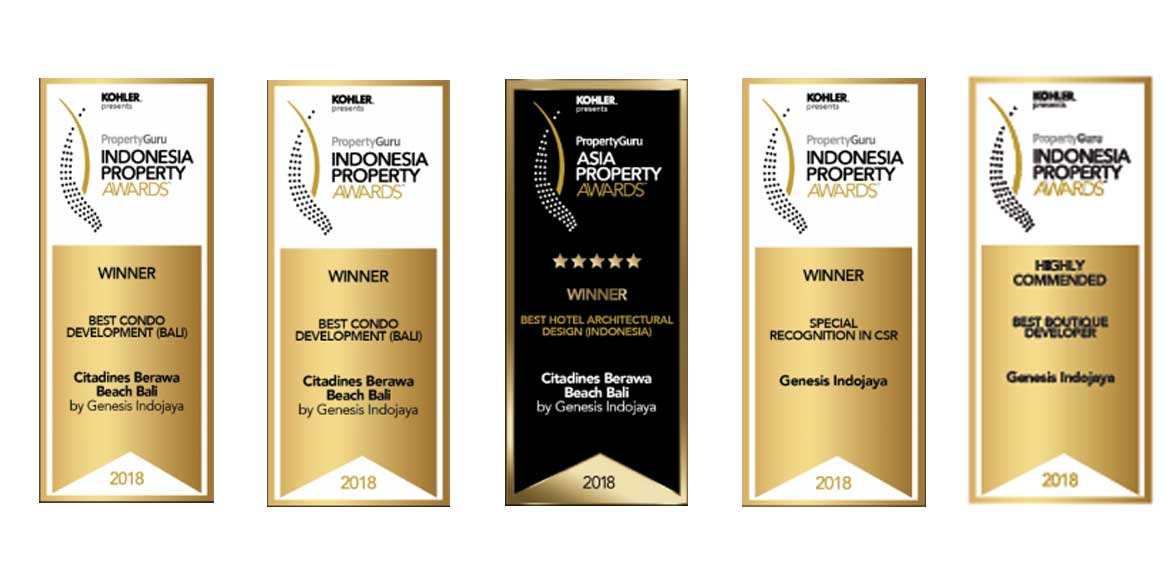 About The Serviced Residence Operator

The Ascott Limited is a Singapore company that has grown to be one of the leading international lodging owner-operators. It has more than 58,000 operating units in key cities of the Americas, Asia Pacific, Europe, the Middle East and Africa, as well as over 42,000 units which are under development, making a total of more than 100,000 units in over 660 properties.
Ascott, a wholly owned subsidiary of CapitaLand Limited, pioneered Asia Pacific's first international-class serviced residence with the opening of The Ascott Singapore in 1984. In 2006, it established the world's first Pan-Asian serviced residence real estate investment trust, Ascott Residence Trust. Today, the company boasts over 30 years of industry track record and award-winning brands that enjoy recognition worldwide.
Properties Managed By Ascott Limited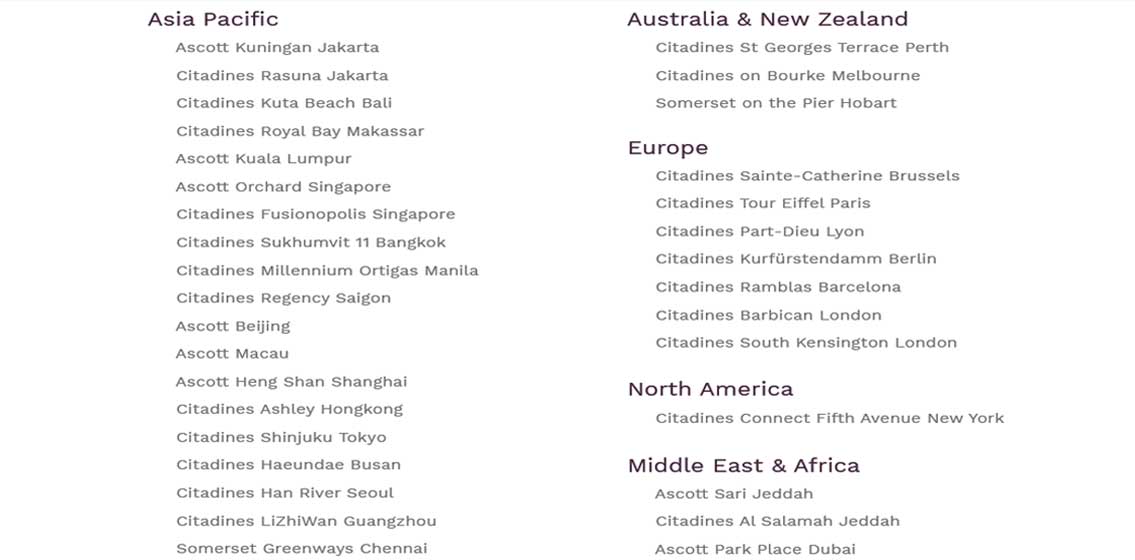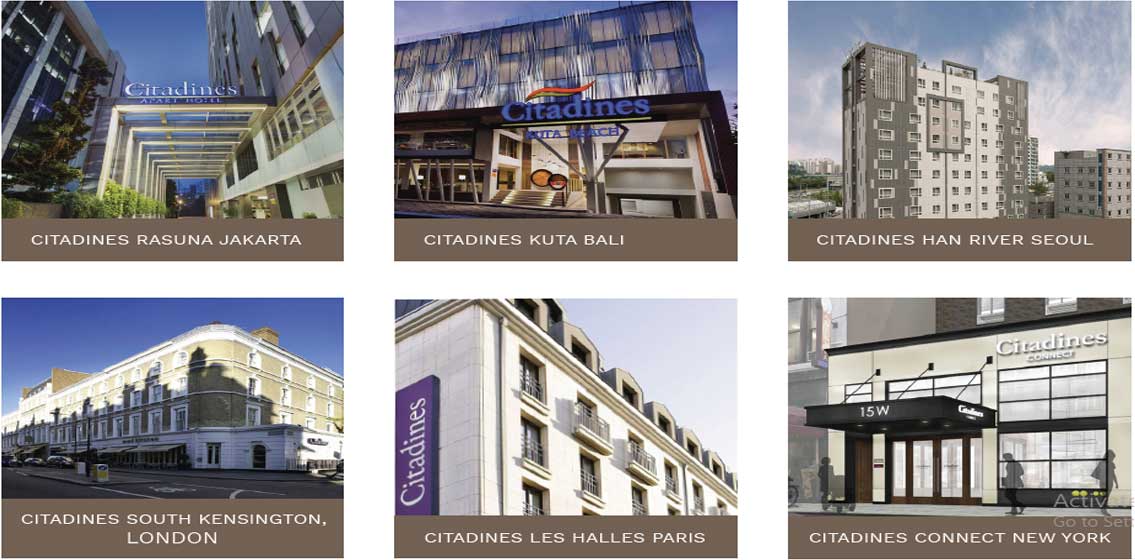 Citadines Berawa Beach Bali FactSheet
Project Name
Citadines Berawa Beach Bali
Developer
PT GIJ Property Indo & Stellar Partners Limited
Location / Address
Jalan Pemelisan Agung, Tibubeneng, North Kuta, Badung Regency, Bali 80361, Indonesia
Tenure
Land title : Rights to Build (Hak Guna Bangunan) under PT GIJ PROPERTY INDO
Notarial Lease of 100 years to buyers of development (beginning from 2017)
Type of Development
Award winning Serviced Residence development, managed by The Ascott Limited,
comprising of 226 units under the brand Citadines
Expected T.O.C.
Mar 2021
Site Area
5708m2
Carpark
25 Cars & 37 Motorbikes
Security
24 hrs Security
Maintenance Fees
Sinking Fund
Expended and set aside from the revenue of the hotel operations.
Sinking fund/FFE Reserve: approx. 2.5% of revenue
Unit Mix
| Type | Area (sqft) | Units | Share Value |
| --- | --- | --- | --- |
| Studio | 333 | 162 | 10 (Gdn) / 11 (Sea) |
| 1 Bedroom | 570 | 43 | 17 (Gdn) / 19 (Sea) |
| 1 Bedroom (L-shape) | 592 | 3 | 17 (Gdn) / 19 (Sea) |
| 2 Bedroom | 904 | 17 | 21 (Gdn) / 23 (sea) |
| Presidential Suite | 2411 | 1 | 34 |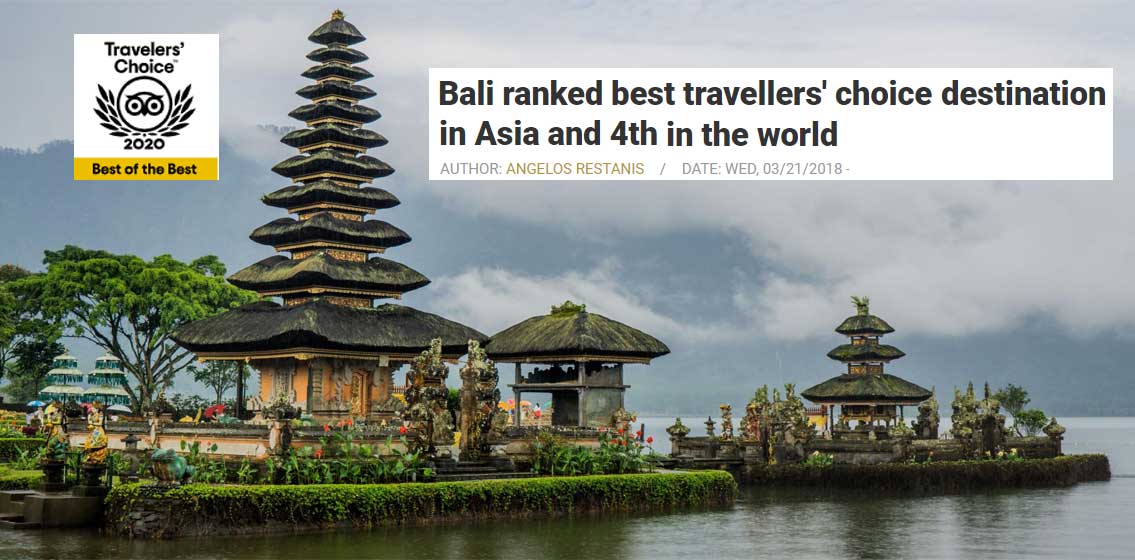 citadines berawa beach bali Location
Citadines Berawa Beach Bali is the perfect base for your Bali holiday. It is located within a stone's throw of over a hundred quality entertainment, shopping and food & beverage establishments. The smooth traffic in the Canggu area also permits easy access to and from the numerous tourist attractions and places of interest in the other regions of Bali.
Our name comes from Berawa Beach, a beach with a lovely character situated a mere hundred metres from us. Join the locals as they throng the beach during weekend night markets, when mobile stalls and food karts gather in droves on the beachfront. Morning strolls, volleyball, water sports, surfing are just some of the many activities which can be done at Berawa Beach.
Aside from the many reasons to spend your entire day (and night) in Citadines Berawa Beach Bali, we are not shy to encourage you to explore the rest of Canggu, and Bali!
In the morning, perk yourself up with some great coffee at Milk & Madu along Jalan Pantai Berawa.
At lunch time, savour a hearty lunch of Indonesian fare at Merah Putih along Jalan Petitenget.
In the evening, you can find yourself lounging on a beach sofa at Finns Beach Club metres away from the shoreline, sipping on a pina colada whilst immersing yourself in great music and soaking in the sights of a beach sunset. All these are within a few minutes drive from our property.
Bali - Paradise Island
Welcome to Bali. A place where you will always find another reason to stay.
Bali is one of the most popular holiday destinations in the world.
Bali. The mere mention of this island evokes images of a paradise. This is true, and much more. Bali is more than a place; it is a mood, an inspiration, a tropical state of mind.
This paradise island, nestled between the main Indonesian island of Java and East Indonesia, is home to an ancient culture renowned for its warm hospitality and endearing personality. Exotic temples and awe-inspiring palaces are set against stunning natural backdrops. The deep and respected religious Balinese culture offer spiritual comfort to those seeking peace and quiet.
Bali as a Travel Destination
Tourism Facts
In 2018, Bali welcomed over 16 million tourists, comprising over 6 million international visitors and over 9 million domestic tourists. With an impressive track record of double digit annual growth rates in tourism over the past decade, Bali is on track to achieve over 18 million tourists in 2020.
As one of the world's leading tourist destinations, this island paradise has swept a huge range of prestigious international and domestic tourism awards. These include, amongst many others, the prestigious World's Best Destination by TripAdvisor in 2017. In 2018, the irresistible charm of Bali again proved its mettle with three significant accolades, this time from the Global Destination Marketing Summit and World Culture and Tourism Forum, claiming top positions in the following categories: Top 10 Honeymoon Destinations, Top 10 Overseas Destinations, and Top 10 Luxury Travel Destinations.
The key fact is this - Bali is undeniably a top global tourist hotspot, poised to grow year after year.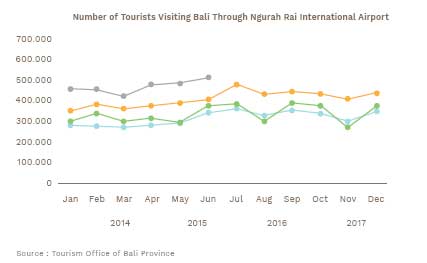 Worldwide Acclaimed
With its endless natural magnetism, myriad places of interest, amazing dining, extensive retail options and vibrant nightlife, Bali robustly offers an unparalleled experience in every imaginable aspect. Here are some sound reasons for visiting this perfect holiday destination.
Culture
Bali's unique culture means that everyone who visits comes away with an indelible memory and spectacular experience. Much has been mentioned of the warmth of the Balinese people, and it is customary that cultural places of interest are highlighted. For example, Garuda Wisnu Kencana Cultural Park. Located in the Badung region of Bali, this cultural landmark took over 28 years to complete and boasts a gigantic statue of Lord Vishnu as its main attraction. The park was recently inaugurated and interestingly, it is also a multi-role site. The park hosted music festivals, including Djakarta Warehouse Project (DWP), the largest annual music festival of electronic dance music in Asia.
Tourist Hotspots
Universally mentioned in travel magazines and holiday blogs, the heart of Bali tourism now lies in Seminyak. This tourist hotspot provides something for everyone - dining, shopping, cultural experiences, entertainment - and forms a home base for most tourists looking to explore the myriad places of interest across the island. Other highly visible tourist hubs include the nearby Canggu/ Berawa area, Kuta, Ubud and Nusa Dua.
Beaches
Bali cannot be mentioned without pointing out its amazing shores and breath-taking beach experiences. The household names - Seminyak Beach, Kuta Beach, Nusa Dua Beach, Jimbaran Beach, Berawa Beach, Uluwatu Beach - offer everything imaginable for folks who are seeking what we love to call "vitamin sea".
Tourism Activities
Whether it's lounging by the pristine hotel pool with your favourite book, indulging in a full-day self-pampering session at an award-winning spa, or getting hog-wild in one of the hippest nightclubs in Asia, you will always find this common feeling in Bali - bliss.
Spiritual Experiences
With Hinduism as its primary influential aspect, Bali has been increasingly popular as a destination for spiritual tourism. Rich spiritual places such as Kintamani, Besakih Temple and Tanah Lot top the list of must-visit places for those seeking peace and spiritual vibes, along with the various awe-inspiring temples across the island. Meditation camps and yoga retreats round out the myriad offerings on this front
Outdoor and Water Adventures
From sunrise trekking at Mount Batur, to having breakfast with the Orang Utans at Bali Zoo, to various water sports and attractions like kite surfing, rafting and seawalking, the island is always here to excite and challenge you with its extensive offerings of outdoor and water activities.
Culinary Scene
Bali tantalises with an unforgettable treat for the palate as well. The list of food & beverage options is staggering. A small slice of the culinary selections on offer - Balinese rijsttafel (rice table), tasty Indonesian nasi campur (mixed rice), crispy babi guling (roast pork), authentic Italian pasta, fresh Japanese sushi, hearty Australian breakfasts, top-notch coffee. From colourful local selections rich in herbs and spices, to healthy organic choices, to eclectic cafe - hopping, Bali is not just a feast for the senses, but literally a feast for the taste buds.
Flight Time From Singapore to Bali - 2Hrs 45Mins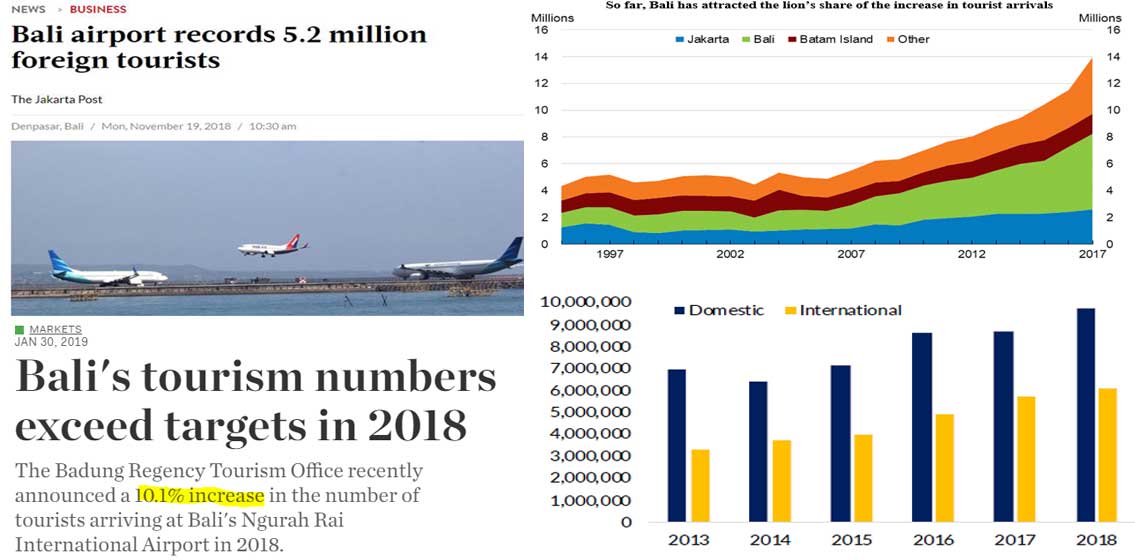 Bali Tourist Attractions
Why invest in Citadines Berwa Beach Bali
Bali - One of the world's top travel/tourism destinations (Tripadvisor: 2017 World #1, 2018 World #4)
World's largest serviced apartment operator - The Ascott Ltd (a member of Capitaland) - Serviced Residence managed by Ascott, with a wealth of experience & expertise in hotel management. Ascott manages over 100,000 units globally.
International Branding - Citadines brand
Free stay (30 points; points usage depending on off-peak, shoulder, peak season; up to 30 nights a year).
5% Nett Returns Per Annum for 7 years
Low Cash Downpayment From S$60k to Own A Unit
In House Loan Upto 50% at Low Interest Rate
Proximity to beach: 1 minute walk to the beach, 300m to beach.
Amazing location: near to over 50 well-known F&B outlets, beach clubs (Potatohead, Finns Beach Club) and retail shops. Seminyak and Kuta are close by.
Sunset views, skypool. Sea-views for higher floors
Citadines Berwa Beach Bali FACILITIES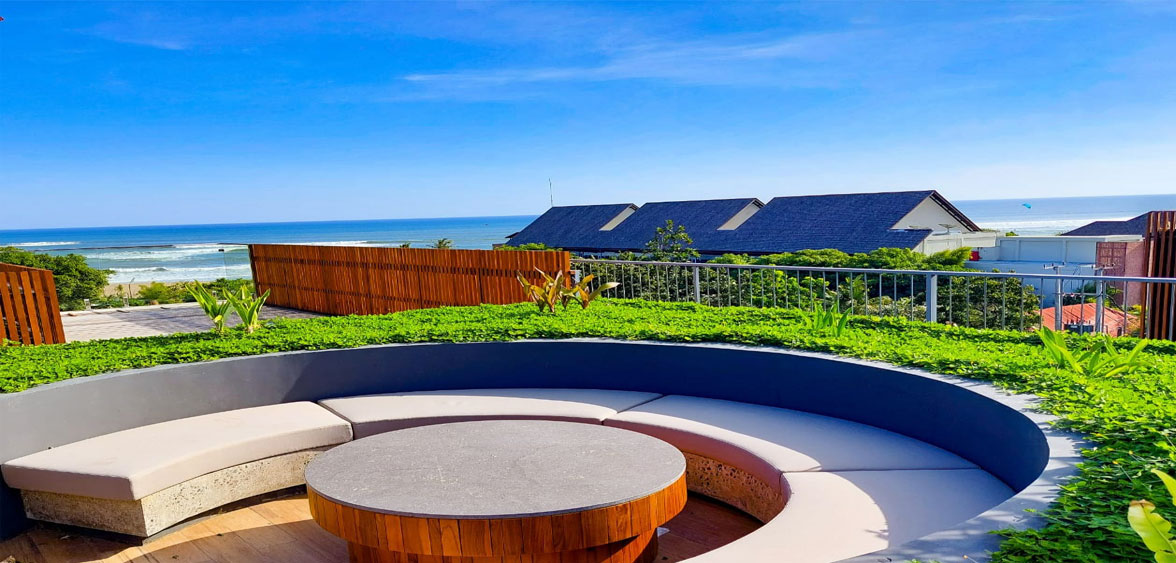 8 reasons to invest in Amber Park Singapore
5% nett Guaranteed Returns Per Annum for 7years.
Free Stay Upto 30 Nights Per Year and transferrable.
Proximity to beach: 1 minute walk to the beach
No ABSD or additional buying cost, No FOREX Concerns
Low Cash Downpayment From S$60k to Own A Unit
In-house loan upto 50% at low interest rate.
Amazing location: near to over 50 well-known F&B outlets, beach clubs (Potatohead, Finns Beach Club) and retail shops. Seminyak and Kuta are close by.
Why This is the Best Time To Invest in Bali
Indonesia - Property performance
Singapore - GDP vs Property performance
Bali - A Good Time To Enter
"Indonesia is one of Ascott's largest markets in Southeast Asia. Despite COVID-19, Ascott has remained resilient.
We see the potential for our Citadines brand to flourish and resonate with the guests in Bali.
We have a strong pipeline of properties to be opened in Indonesia and this includes 11 serviced residences slated to open in the next two years.
- Mr Ervin Yeo, Ascott's Managing Director for Southeast Asia
Fixtures & Furniture Package
Fully Furnished in accordance to hotel specifications, equivalent to international four-star quality standards. These include:
International quality sanitary ware: Toto or equivalent
Twin Beds or King-sized Bed.
Flat Screen Television.
Central air-conditioning
Loose furniture: side table, coffee table, chairs.
Kitchenette fit-out.
Artwork and Interior Design.
Facilities
Ground Floor
Lobby Block
Hotel Lobby
Convention and Function Rooms
Gym
Kids Pool
25m Lap Pool
Poolside Bar
Yoga Room
Spa
Tourism counter
Level 5
Lobby Block 1
Rooftop: Sky Bar
Rooftop: Infinity Pool
Lobby Block 2
Rooftop: Social Kitchen / Multi-functional space
Hotel Citadines Berwa Beach Bali Actual Photos